HSN Happenings
Laila Ali Infuses Style and Function with New HSN Athleisure Line
January 28, 2021: Go from workout to weekend in the ultra-versatile athleisure collection from author and former pro boxer, Laila Ali. The line, Laila Ali, launched exclusively on HSN.
Designed to take you from the gym to the office, the basketball game and anywhere in between, the line features 11 items ranging in price from $42 to $76.  Included in the collection are ultra-wide leg pants, a surplice jumpsuit, an empowerment tee, and a mock neck cable sweatshirt.
Laila designed the collection to make it easy for women to incorporate an active lifestyle into a busy routine.
"Instead of designing strictly athletic apparel, I decided to go with athleisure because so many women wear multiple hats, like a mom going to work while trying to stay healthy and balanced," Laila said. "I wanted to make sure that I came out with clothes we could wear for all those activities we're doing throughout the day."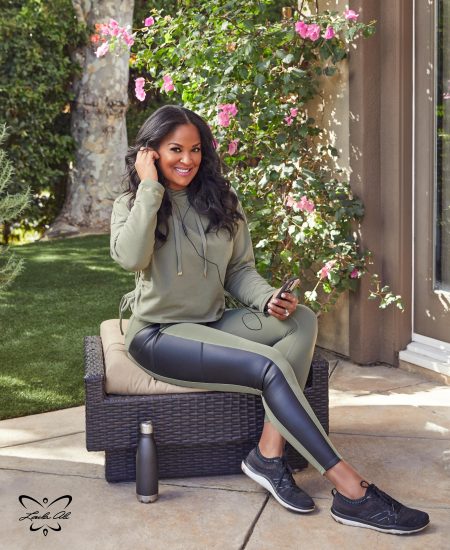 Her collection philosophy is rooted in her brand, Laila Ali Lifestyle's mission to empower people to achieve greatness in body, mind, and spirit. Now a wife, mother, and successful entrepreneur, Laila draws upon skills she learned as a young, female boxer while paying homage to her father, Muhammad Ali, in her new collection.
"Growing up in my father's shadow, I had to really carve out my own lane," Laila said. "There was a lot of pressure on me as a 19-year-old girl going into the sport that 'the greatest of all time' was in."
For example, she created the Empowerment Tee to remind women of their inner strength. The shirt includes several motivational phrases on the front and back of the shirt, including "Be powerful like a lady."
View and shop the full collection on HSN.com.
Photo Credit: Sara Tollefson